A variation of solitaire with 5 suits and 5 passes through the deck.
Klondike witha fifth suit
1 player
5-15 minutes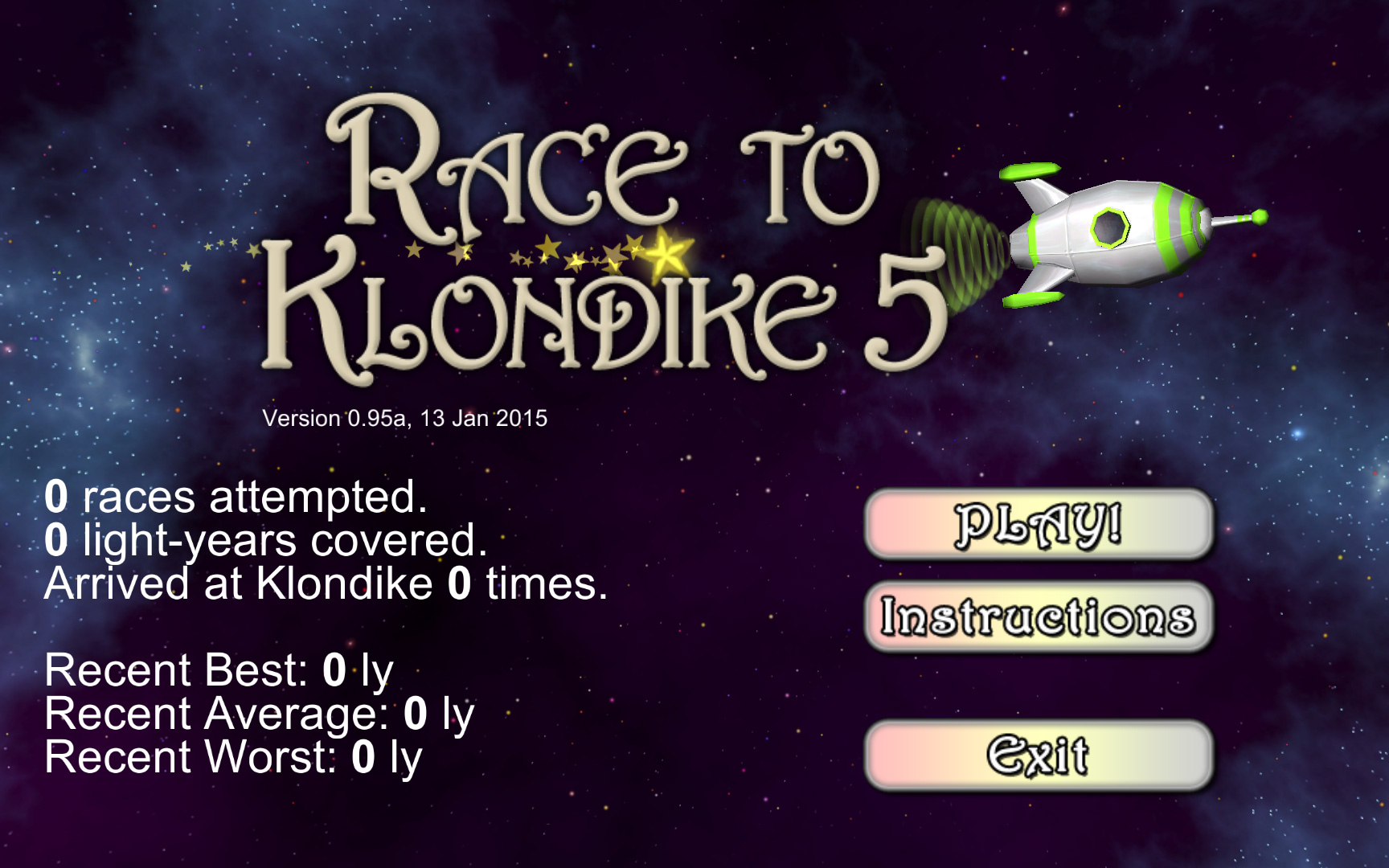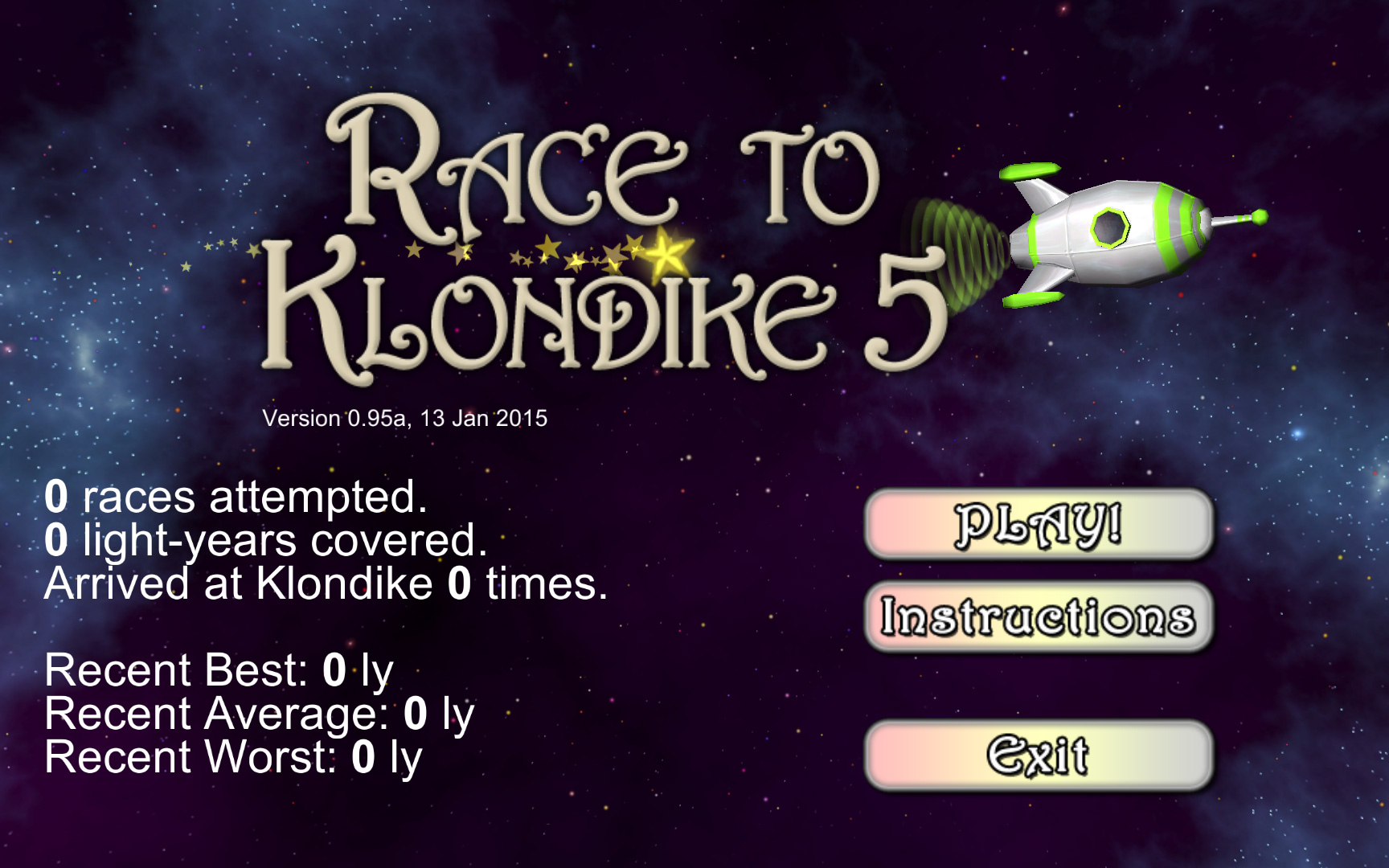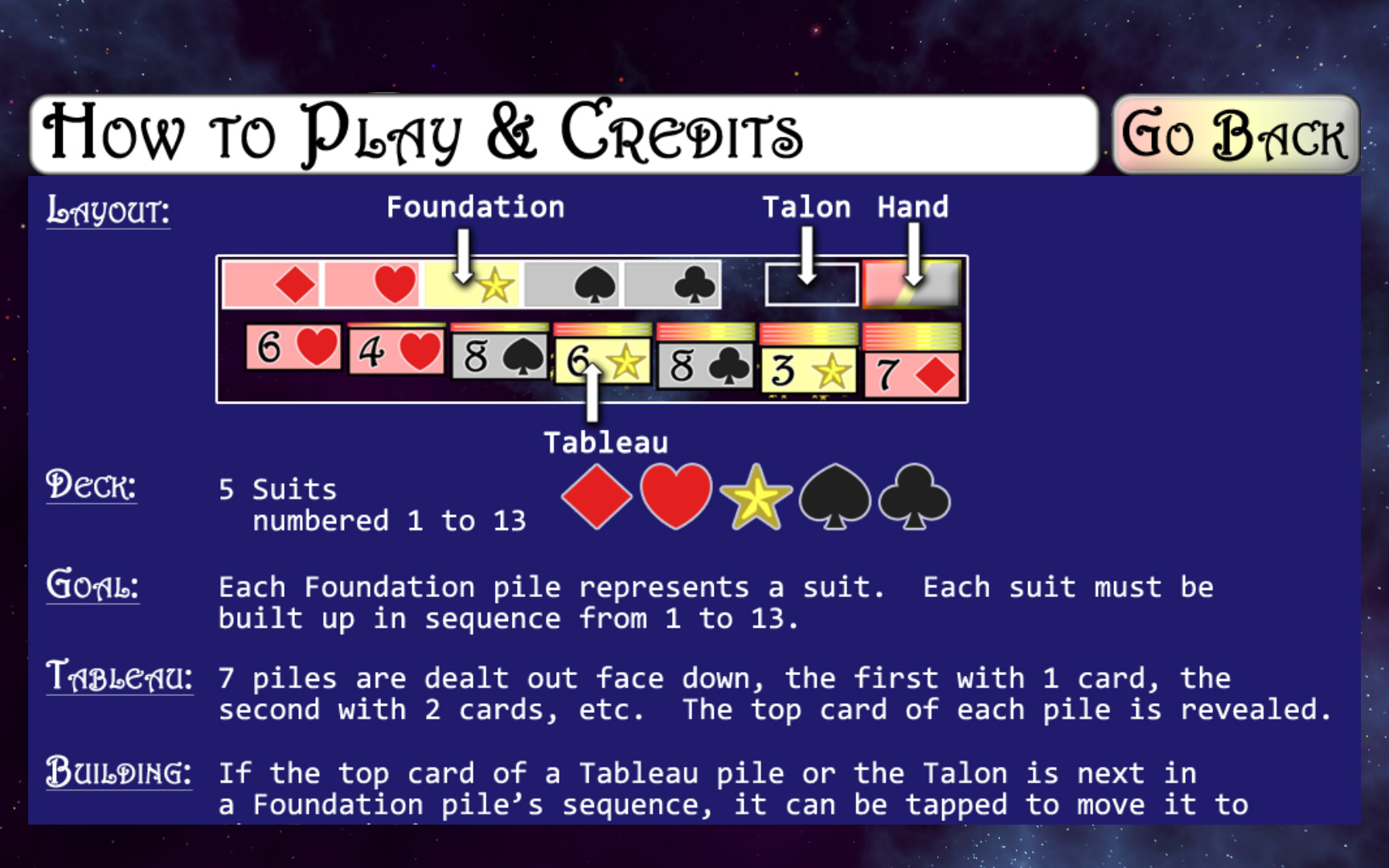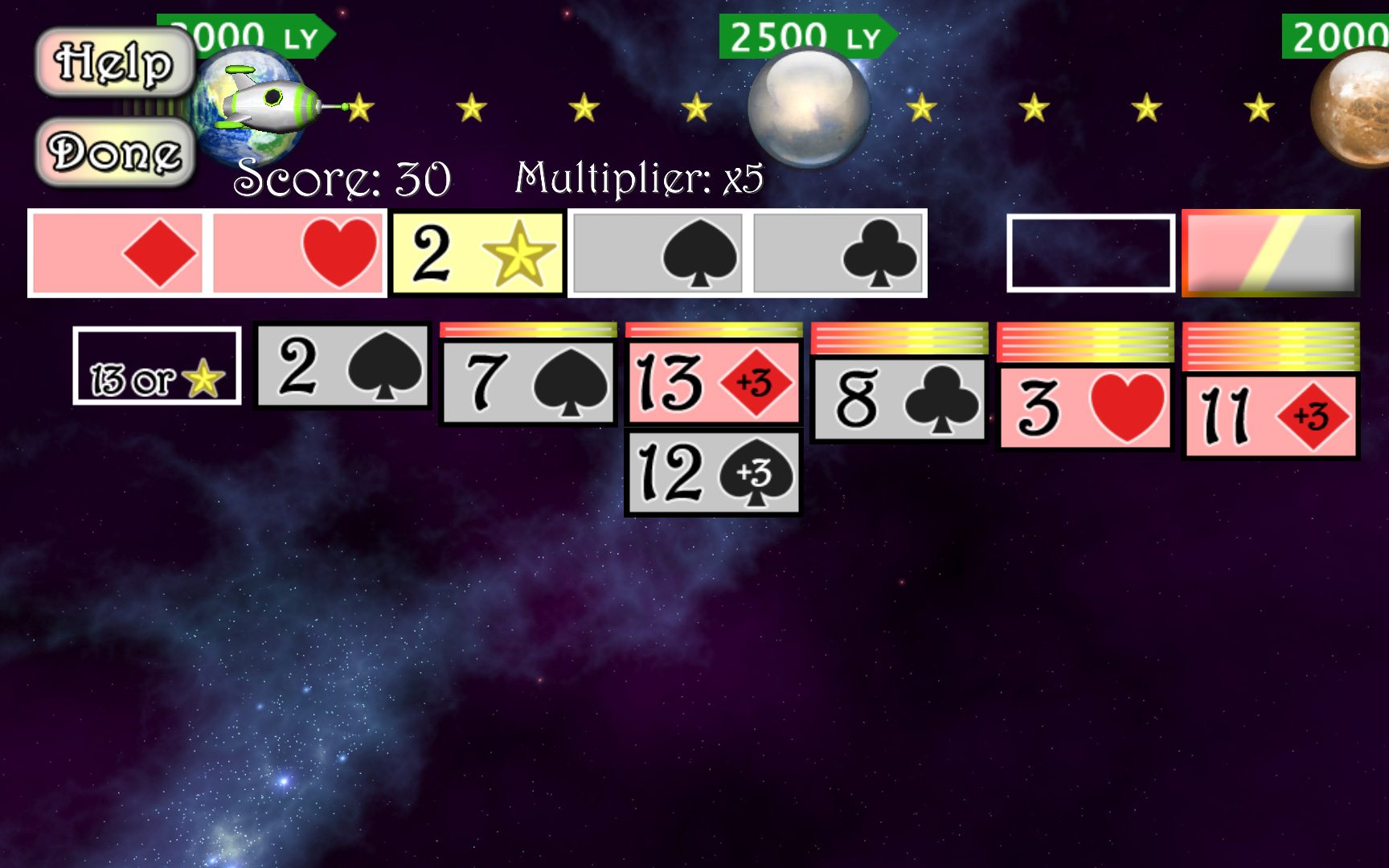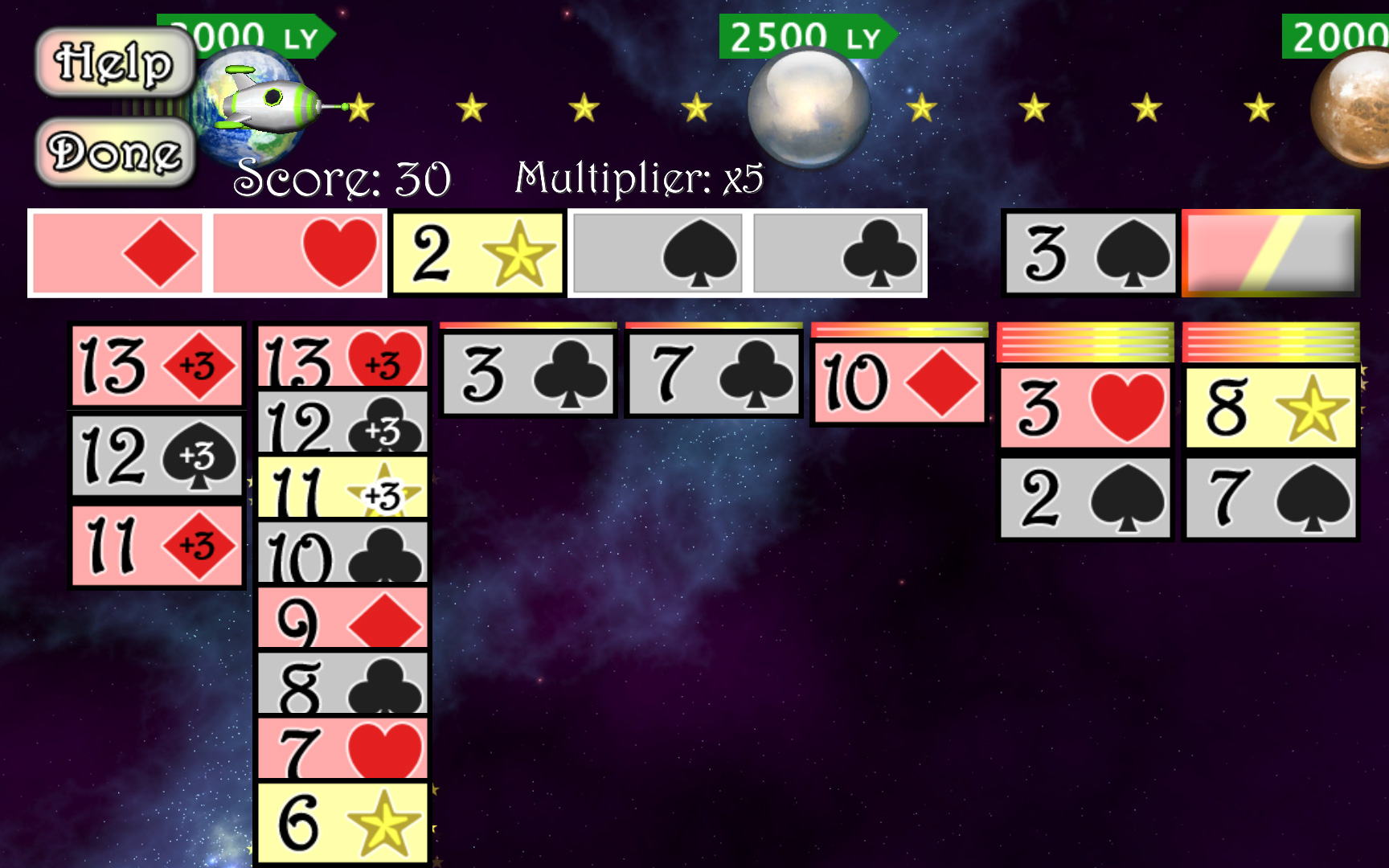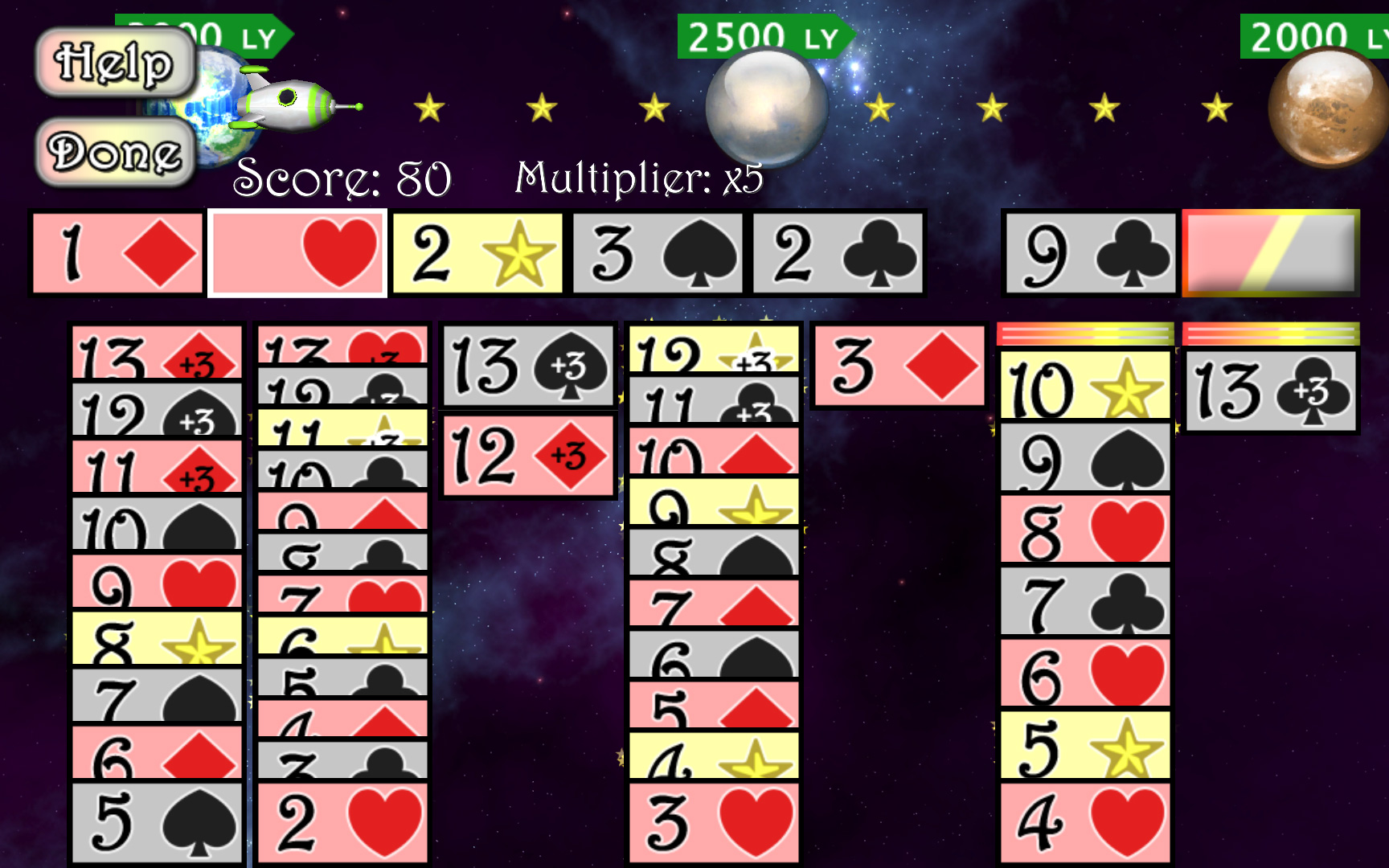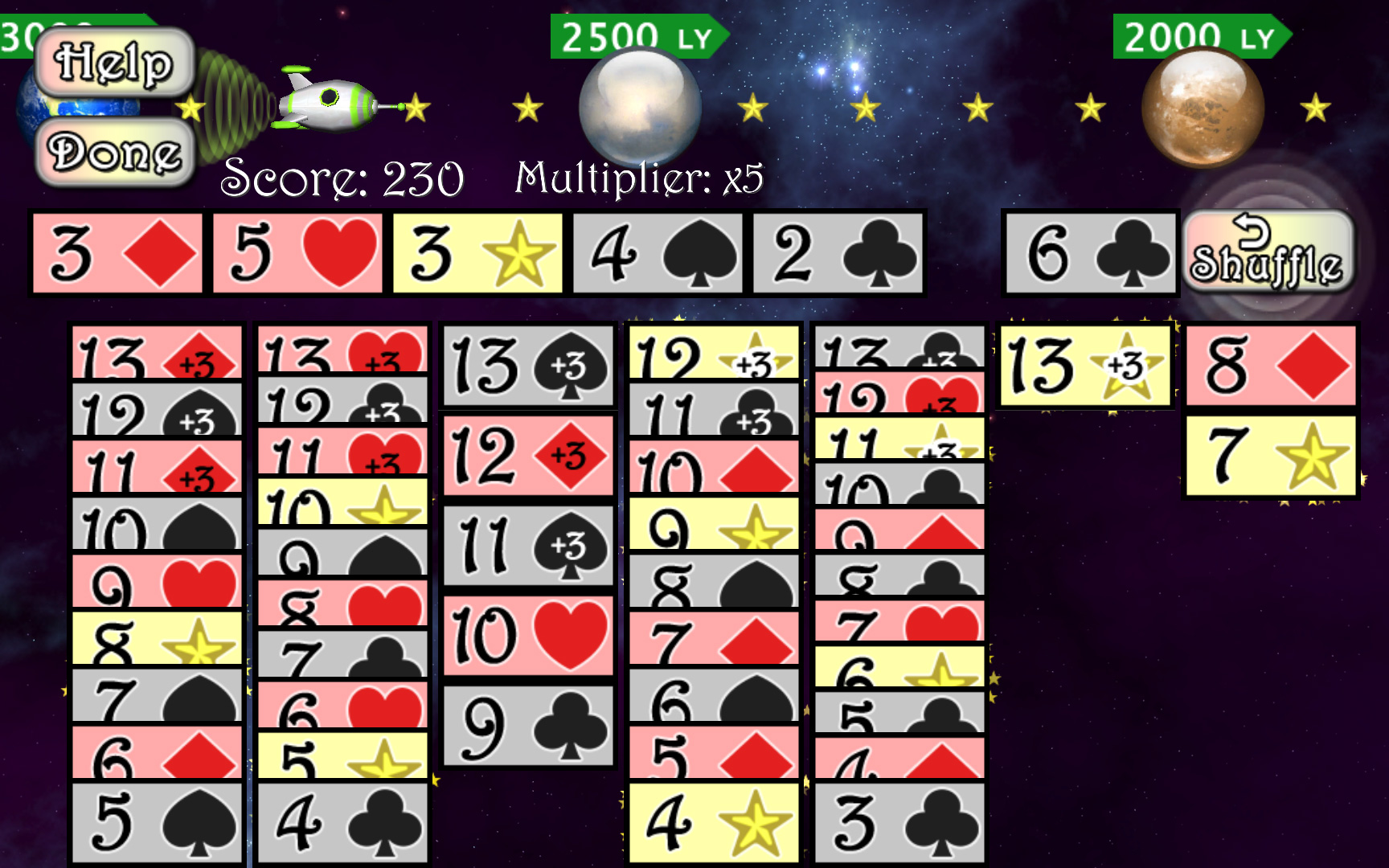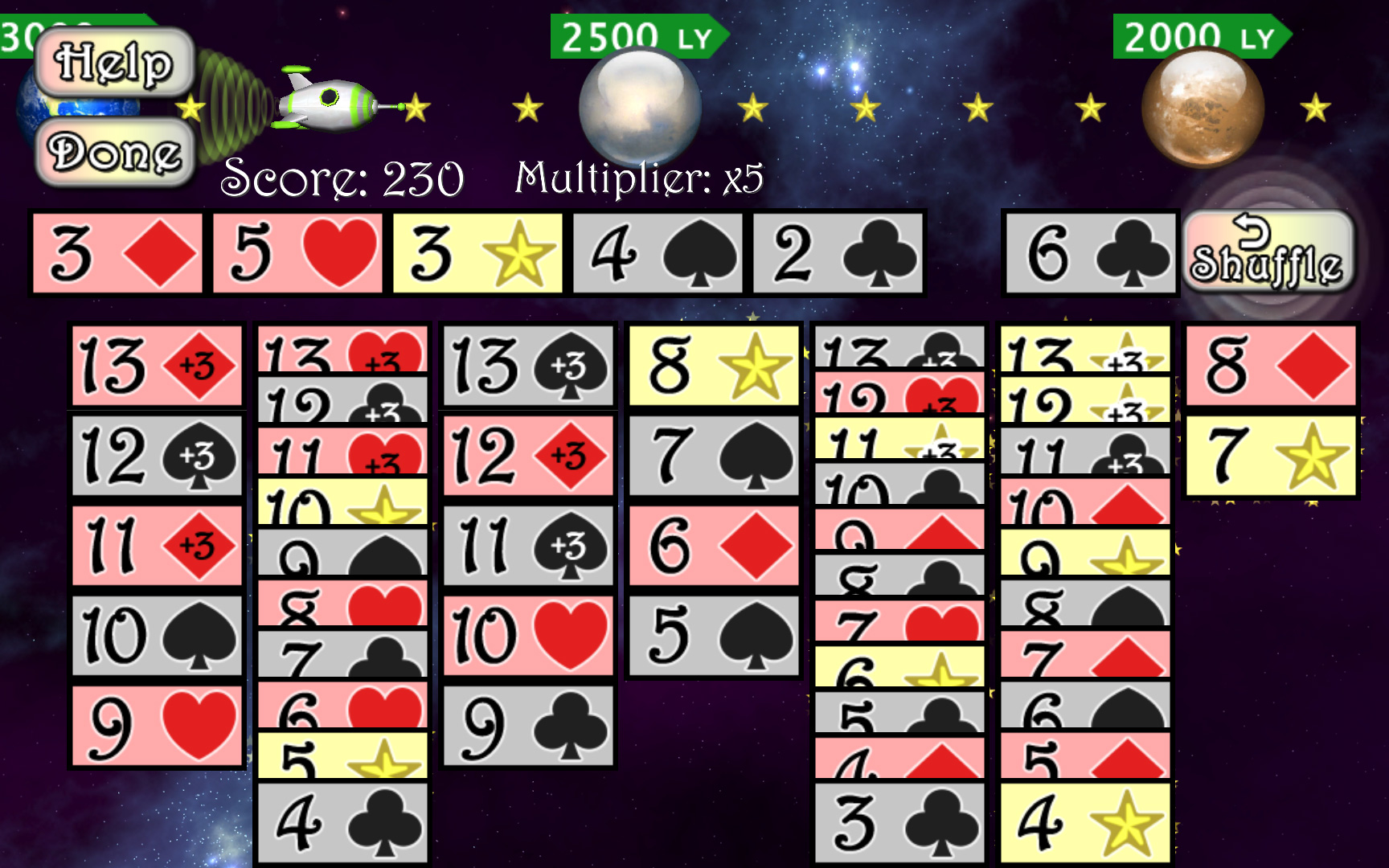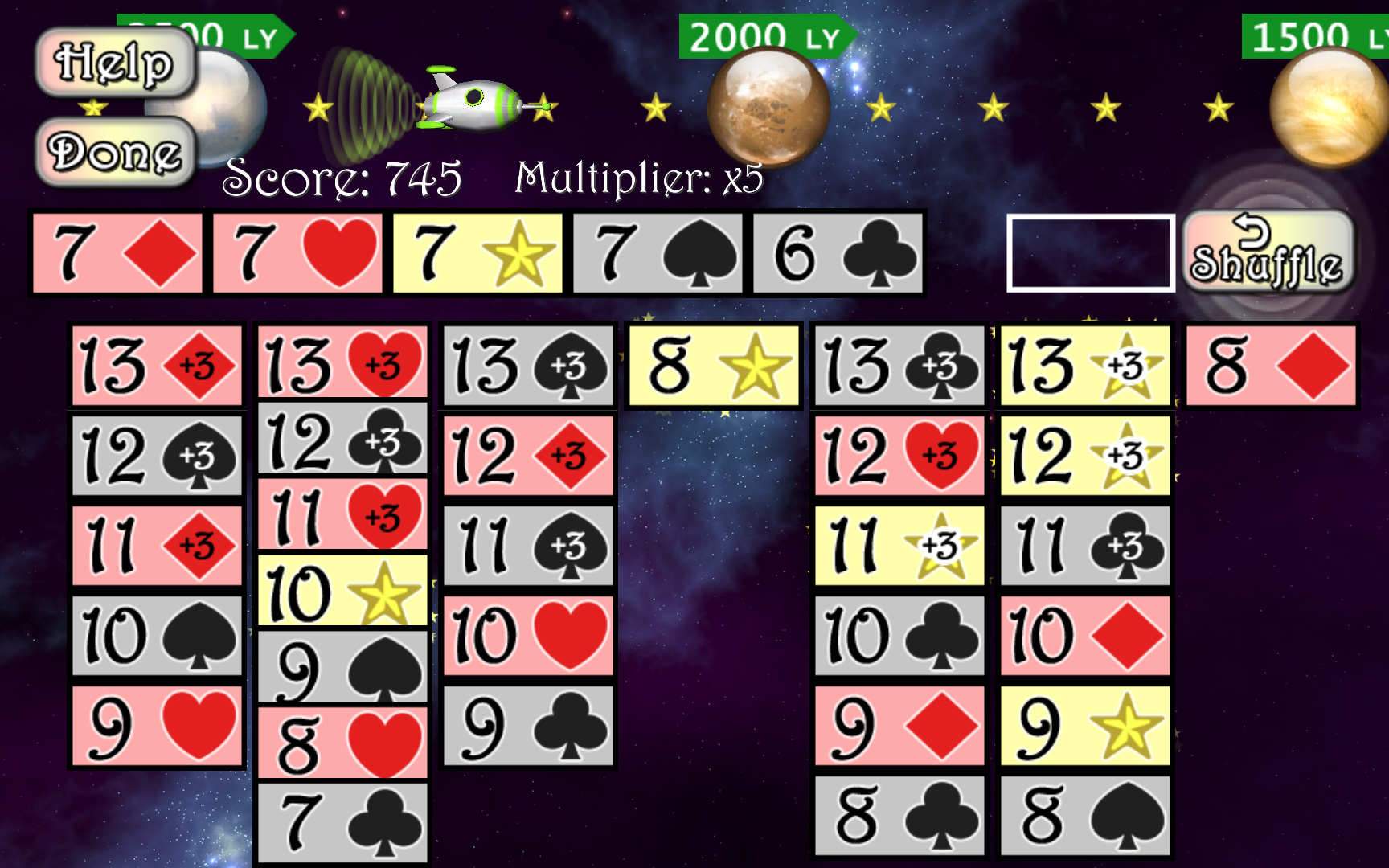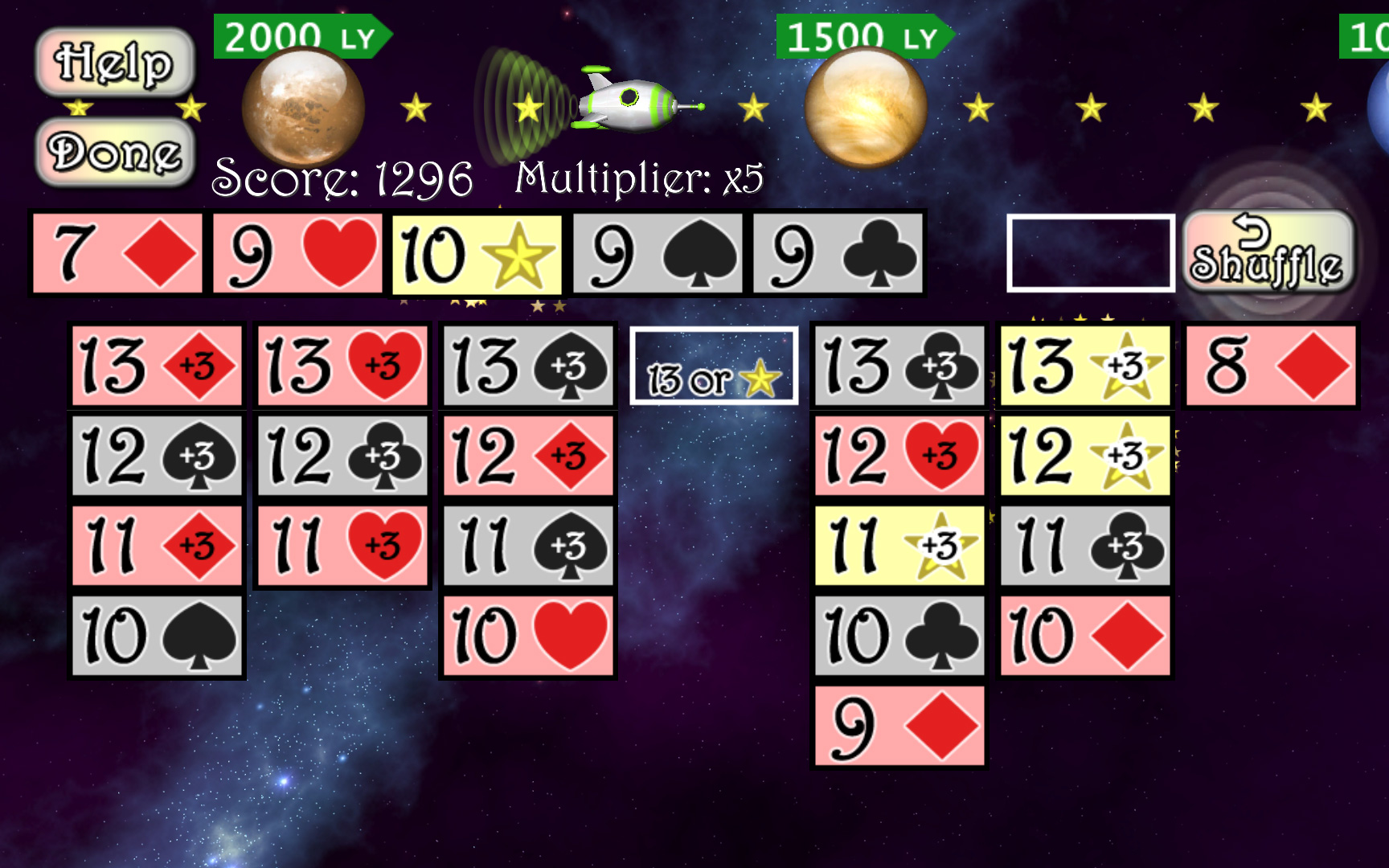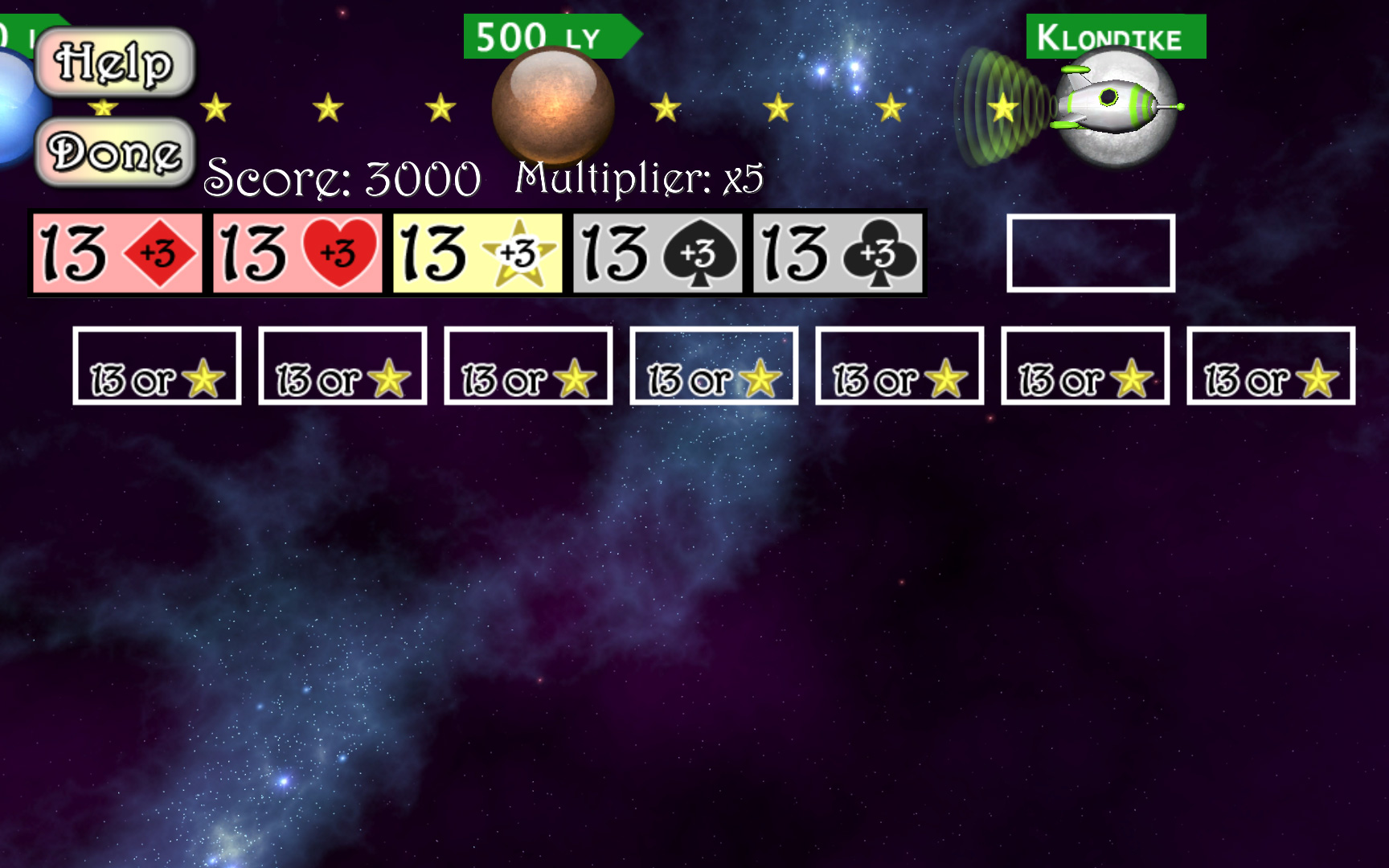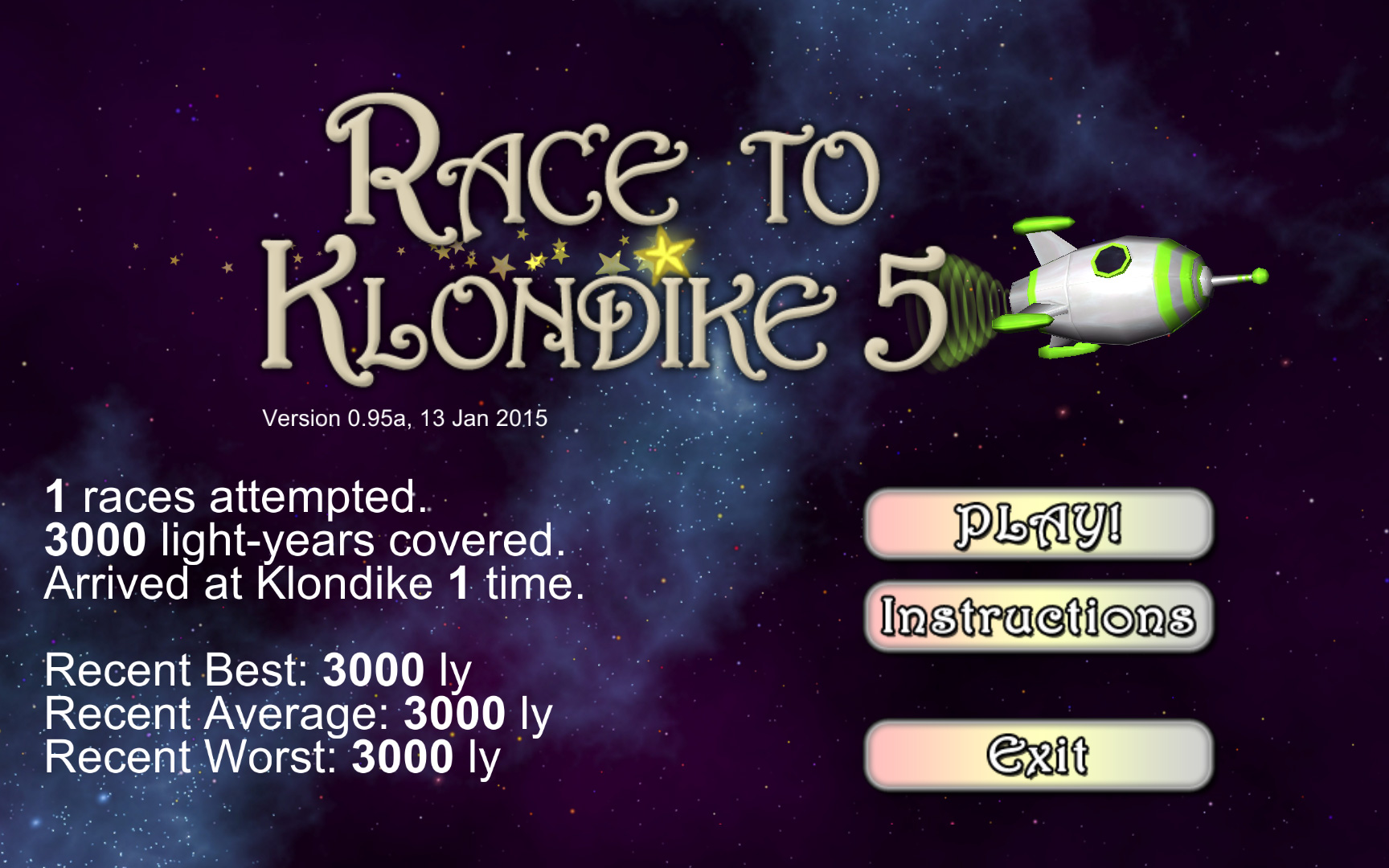 Installation and detailed requirements
Detailed requirements
Game requires one multi-touch PC with the following hardware:
Input - Mouse or Windows HID or TUIO device
OS - Windows 7 or later
CPU - Core 2/i3 or M/Atom 1.6 GHz+
GPU - Intel HD 3000+ or any modern video card with DX9 support
RAM - 1 GB
Install and Setup
Run the installer and follow the prompts.
Try to get your spaceship to the planet Klondike 5. Play this minor variation of Klondike solitaire while a spaceship tracks your score.
This game is your standard Klondike solitaire game with a few extra rules:
There is a 5th suit named Star with the 3rd color, Yellow.
Cards are built down in the tableau by switching colors, except Stars can be played on Stars.
When you've gone through your hand, all cards (except those built up in the foundation) are shuffled together. On the re-deal, there is one less column.
The game ends after the 5th pass through your hand.