We joined Mesa Mundi at their booth at PAX East in Boston again this year.
The booth was very busy and we were running games constantly. Pair Soup was the favorite game again this year. We had a couple great groups that got record high scores.
We played several games of Egyptian Ratslap and 20 Questions Wrong. These games were very popular among the groups of friends that came to the table together; especially if they were feeling competitive.
As always, we had a few young kids play games at the table. Pair soup is especially good for kids. But this year we had a couple kids getting their first lesson in blackjack at our table.
This year we had small screen cleaning cloths available as prizes for people who won games at our booth. It was fun for us to give out the prizes and people liked getting something for winning.
Mesa Mundi had new touch technology on display. The new F series touch screens are a definite improvement and we are tempted to upgrade our own touch table. I've written a more detailed review here.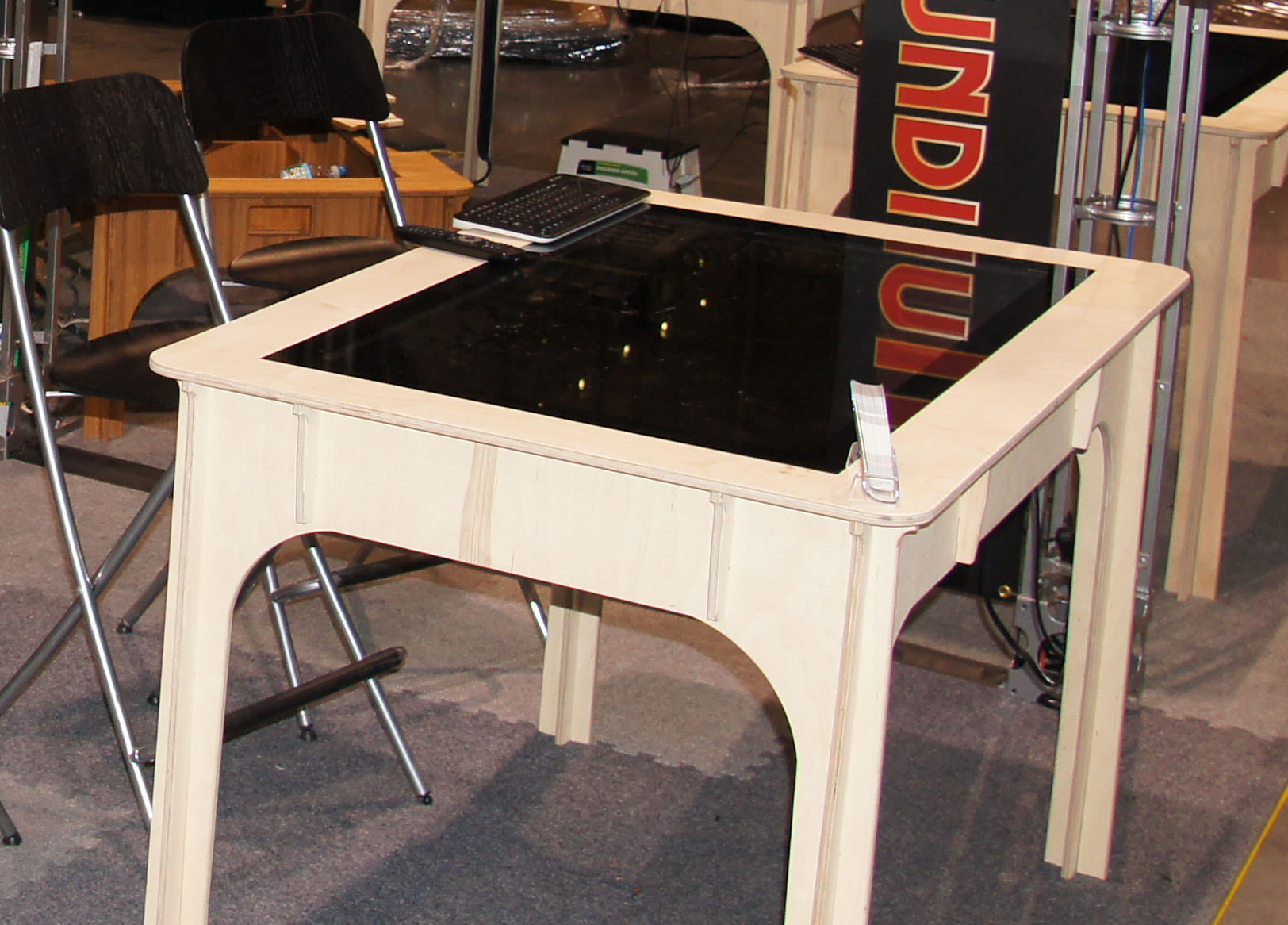 Mesa Mundi was also showing off the new d20Pro Unlimited Virtual Tabletop. Unlimited Tabletop is still in development, but they have a lot of the groundwork done and had a checkers demo running. The demo showed how the ruleset could enforce rules and allow the movement of pieces. The new version of d20Pro is looking nice with a clean art style.